Rescuing the
American Chestnut
Our Mission
is to return the iconic American chestnut to its native range.
Our Vision
is a robust eastern forest restored to its splendor.
Your support allows TACF to continue working from the ground up toward restoration of the American chestnut. Please help us reach our goal.

Join us October 20 from 11:30AM – 1:00PM (EDT), for TACF's next LIVE Chestnut Chat featuring student flash talks and a virtual poster session.
As part of our Annual Fall Meeting we look forward to our annual poster session and student flash talks. This year, we're moving them into a virtual space! We will devote our October Chestnut Chat to a series of flash talks highlighting student work. A virtual poster session will follow and all are welcome to participate – student and professional alike (view the Request for Proposals). The event will be hosted by Kendra Collins, TACF's Director of Regional Programs. We hope you will join us!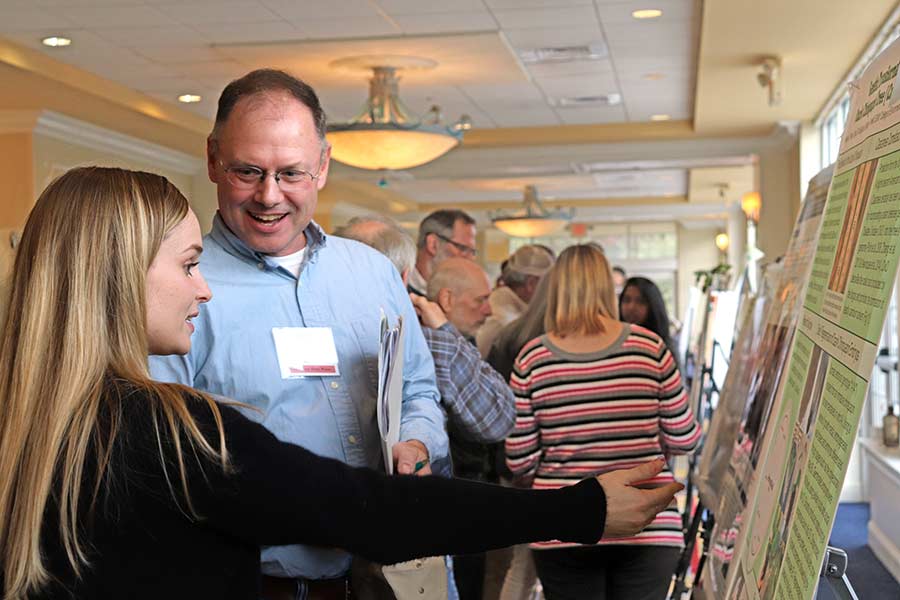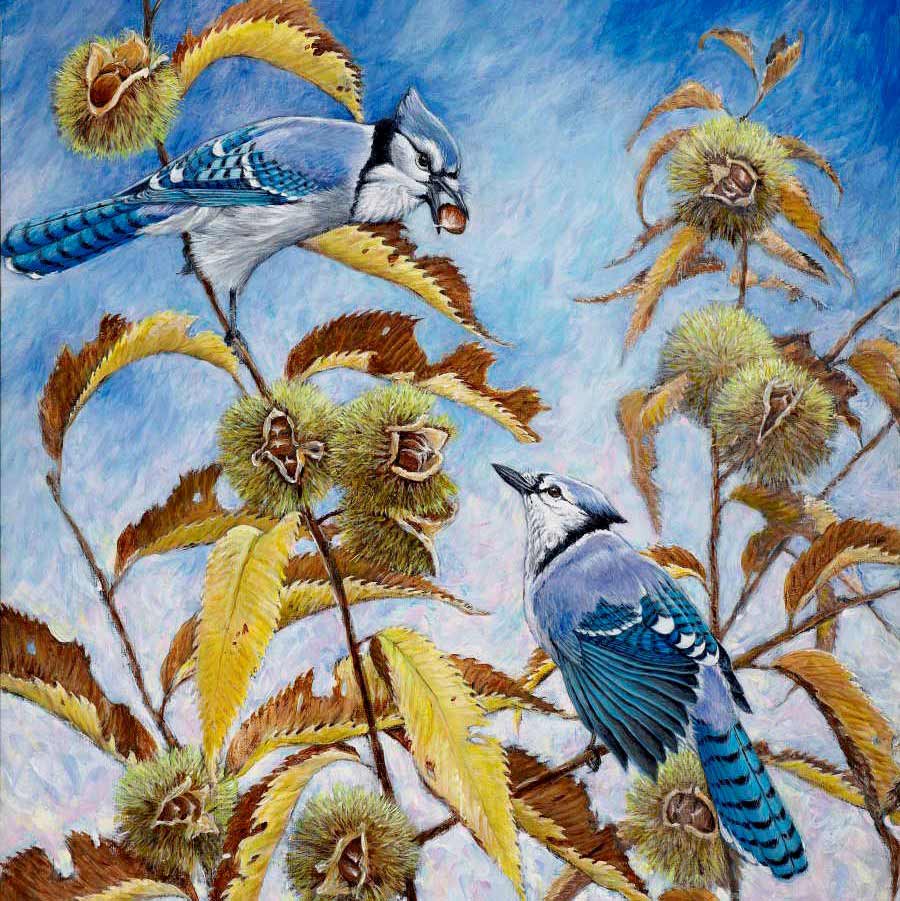 This beautiful print is now available!
As any chestnut enthusiast knows, it is a Race to the Finish to harvest nuts before the blue jays and squirrels. Maine Chapter President Mark McCollough painted this piece after being inspired by naturalist Bernd Heinrich's observations of blue jays harvesting and caching American chestnuts throughout his woodlot in western Maine. All proceeds will benefit TACF conservation programs. A limited number of these 9 3/4″ x 12 3/4″ signed giclée prints are available through November 15. Learn more here.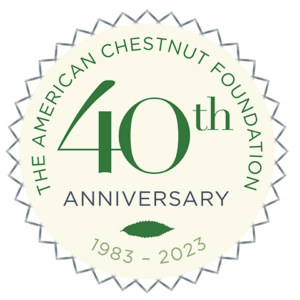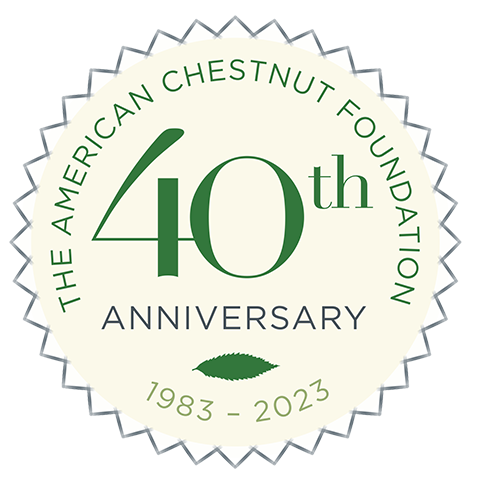 The American Chestnut Foundation is celebrating its 40th anniversary! We invite you to join us at one of the many chapter festivities this year. Non-members are welcome to attend.
Science Strategies
Breeding, Biotechnology, and Biocontrol
United for Restoration
The American Chestnut Foundation takes a holistic approach toward chestnut restoration, utilizing a three-pronged research strategy known as 3BUR (Breeding, Biotechnology, and Biocontrol United for Restoration). These research tracks are meant to be integrated through collaborations that are mutually beneficial, so we can explore all avenues to reach the common goal of saving and restoring this species as quickly as possible.
How to identify an American chestnut tree
Learn how to identify American chestnuts and send us a sample for identification.
How to receive American chestnut seeds & seedlings
Learn how to get American chestnut seeds and seedlings from TACF.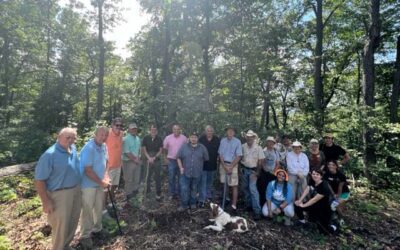 On Saturday, August 26, the Kentucky Chapter held a special annual meeting in Berea. This year, in addition to the usual chapter business, a fun and informative 40th anniversary event took place, which included talks from TACF staff and KY Chapter members, a viewing...
read more
10:00AM - 6:00PM
Join PA/NJ Chapter volunteers at a fun family event in North Jersey. West Milford is very close to the New York border, in a rural setting with a small-town vibe. […]
10:00AM - 5:00PM
Who:  calling all Tennessee Chapter volunteers of The American Chestnut Foundation What:  a fun day processing this year's harvest of backcross American chestnut seeds Where: The Fortwood Street Greenhouse and […]
10:00AM - 12:00PM
Hike along a trail with various identified tree species, see native American chestnut trees, and backcross breed chestnut trees, the tabletop overlook, rock quarry remains, wetlands, ledges and an old […]