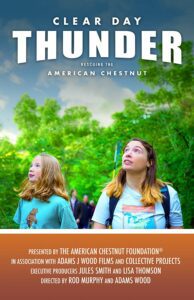 Thursday September 28 at 6:30 pm in the Town Hall Assembly Room on Bentley Drive in Harwinton.
Presented by the Harwinton Public Library and Harwinton Land Conservation Trust.
Join us to screen this new documentary film that tells the story of passionate citizen scientists and researchers working to restore this ecologically and economically important species. At the turn of the 20th century a deadly blight accidentally imported into the US devastated the American Chestnut. Within a span of only two generations, the tree was nearly extinct.