Beltsville Agricultural Research Center (BARC)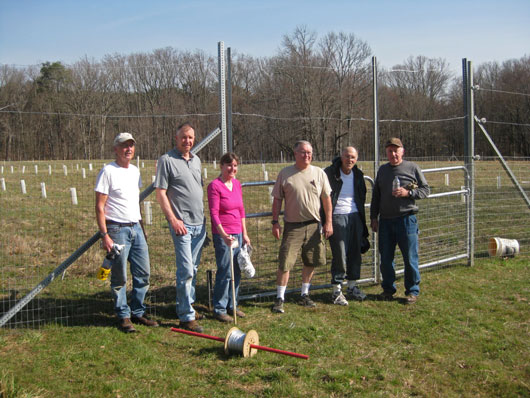 This new orchard was planted in the spring of 2016. This will be a backcross chestnut orchard. The first planting was completed on March 31, 2016. We planted 265 seeds on that day – two lines of Musick B3F1s, plus controls. Later that year 110 more Virginia Musicks were planted here. In April 2018 another 100 B3F1s were planted.
For a list of the plantings as of June 2016 click here.
Address:
Beltsville, MD 20705
Directions: Take the Beltway(I 495) to Rt. 1 north. Take Rt. 1 north for 1.6 miles to a right turn on Powder Mill Rd. Take Powder Mill 2.3 miles to a right turn on Biocontrol Rd. Take Biocontrol for almost 0.4 mile to entrance to field on the left. Orchard is about 200 yds into field.
Contact : Ron Kuipers