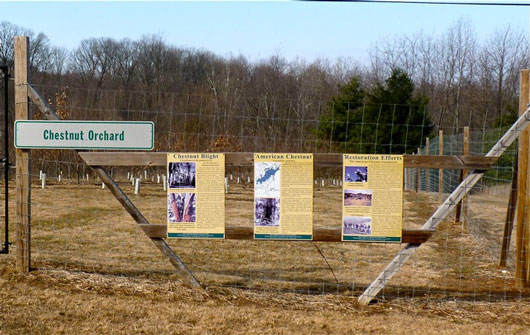 Founded in 2007, this orchard is located at the Carroll County Outdoor School. The chestnut orchard was maintained by the students and is part of their learning experience.  In 2016 this orchard was culled leaving only 16 of the best trees.
Address:
300 John Owings Rd., Westminster, Carroll Co.
(see map below)
Directions:
Starting at Westminster, Md., go north on Rt 97 past the airport on your left. About 1 mile past the airport you will pass a signal light at Rt 496. Continue on Rt 97 for 3/4th mile to a right turn on John Owings Rd. Take John Owings about 1.2 miles to a left turn into the Hashawha Environmental Center at Bear Branch. The orchard is about 100 yards from the entrance on your left.
Contacts: Dawn Harry
Plantings: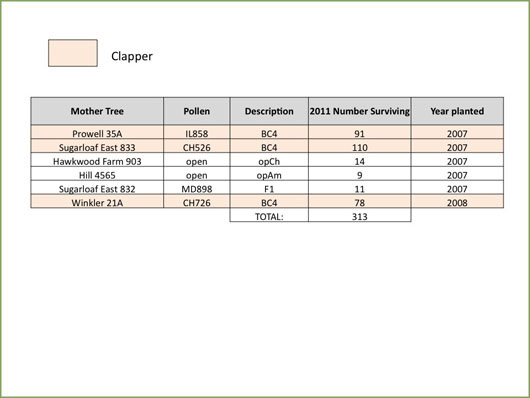 Location: