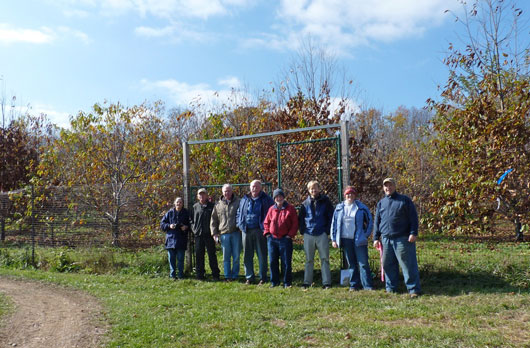 This orchard was founded in 2007 and is located at the Jehovah-Jireh Farm on DNR property.  The trees were inoculated in 2012 and several subsequent years.  Roguing of the inferior trees is almost complete.
Address:
7033 Ed Sears Rd., Dickerson, Frederick Co.
Directions:
From Rt. 270 at Urbana, take Rt. 80 west for about a mile to a left on Park Mills Rd. Take Park Mills for 5.3 miles to a right turn onto Ed Sears Rd (just before the Monocacy River bridge). Follow Ed Sears Rd. for about a mile to its end at the gate to the Jehovah Jirah farm. Take the farm drive for about a quarter mile. The orchard will be on your right above the sheep pasture. You can drive to the orchard gate or into the orchard.  Note: See the Google map below.
Contacts:
Ron Kuipers – steward
Myron Horst – Jehovah-Jirah Farm
Phil Pannil – DNR
Plantings:   Br96-106 and Green1A are Clapper crosses, the remaining are Musick.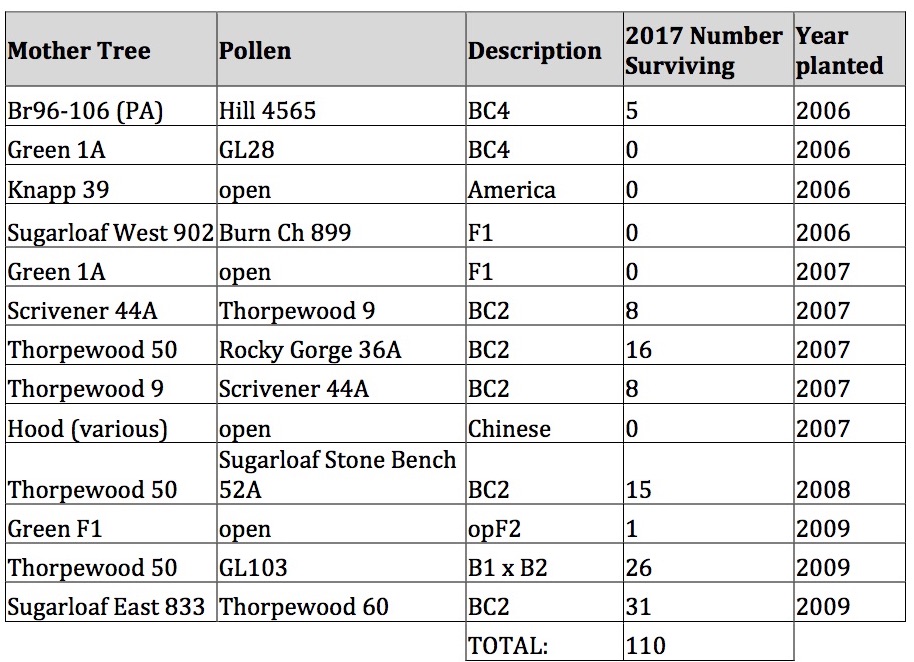 Location: