Rockville Orchard – Izaak Walton League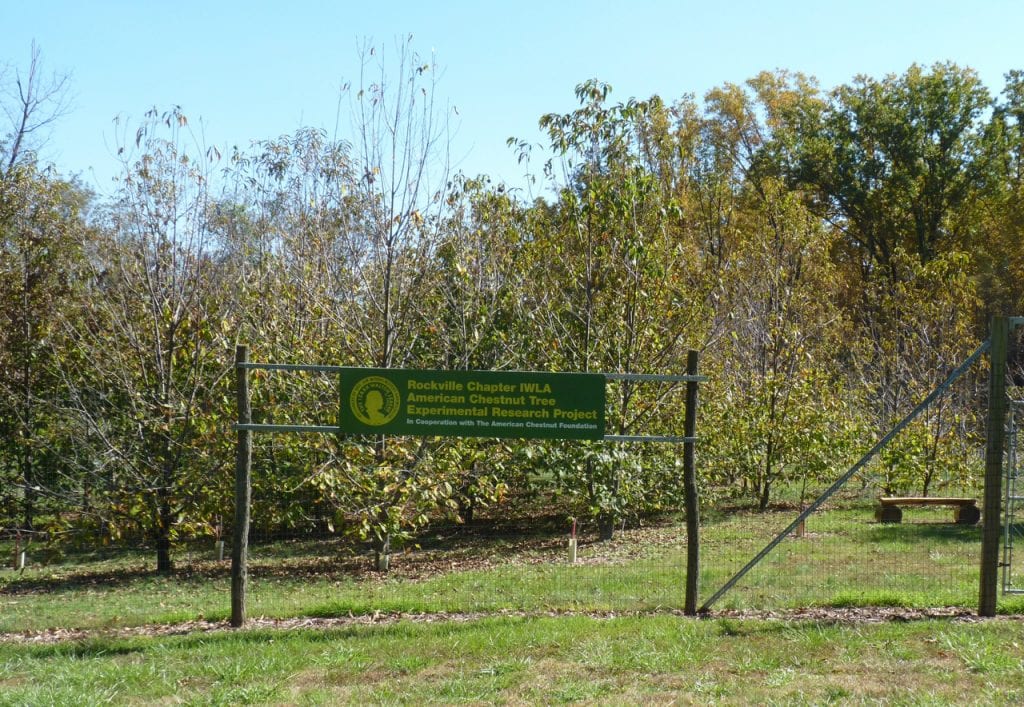 Founded in 2006 as the Maryland Chapter's first American chestnut Mother Tree Breeding orchard.
Address:
18301 Waring Station Rd. Germantown, Montgomery Co.
Directions:
From I-270 Exit 11, go west on Quince Orchard Road; turn right on Clopper Road (MD 117); turn right on Waring Station Road. Do not turn into the Izaak Walton League driveway but continue on approximately ¼ of a mile
further and look for an open field on the right with the orchard enclosure visible. If you get to the overpass over the railroad tracks, you have just gone past the orchard site. You may park on the shoulder of Waring Station Road or drive into the gate and park beside the orchard.
From I-270 Exit 13, go west on Middlebrook Road; turn left on Great Seneca Highway; turn left on Clopper Road (MD 117); turn left on Waring Station Road and proceed as above.
Contact: Ron Kuipers – steward
Plantings: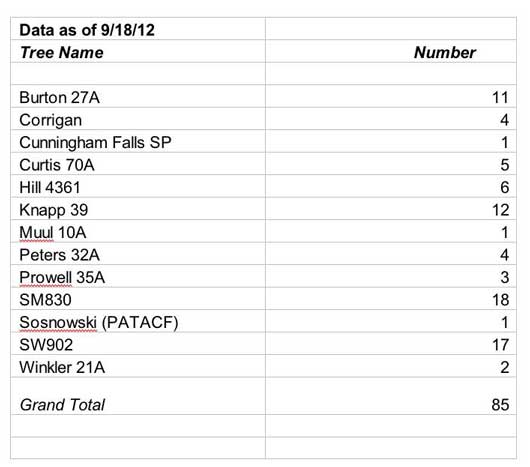 Location: