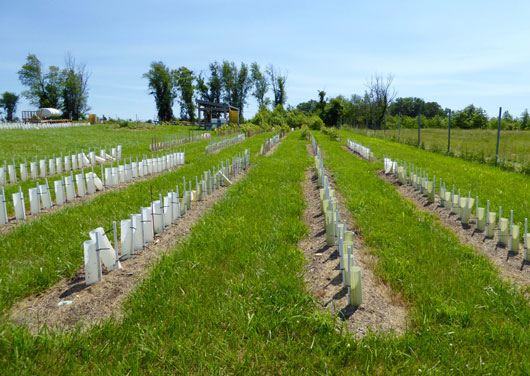 This is the first seed orchard planted in Maryland.
Our first planting was in 2012 – 67 BC3F2s from Thorpewood. We have made additional plantings each year and now have nearly 3000 trees planted.   Many thanks to all our members and the volunteers from the University of Maryland, College Park; Montgomery College; and Prince Georges Community College.  This orchard will produce the first Maryland B3F3 seed and trees.
Address:
Triadelphia Lake Rd., Sunshine, Montgomery Co.
Directions:
As a starting point, find your way to Sunshine, which is at the intersection of MD 650 (New Hampshire Ave,) and MD 97 (Georgia Ave). From Sunshine, go 1/2 mile north to a right turn on Triadelphia Lake Rd. Proceed about a quarter mile to a gate immediatly past a residential driveway. Proceed about one third mile on a rutted dirt drive to the orchard.
Contacts:
Ron Kuipers: MDTACF
Jim Benton: Washington Suburban Sanitary, Commission Watershed Manager
Mark Grzeszkiewicz: groundskeeper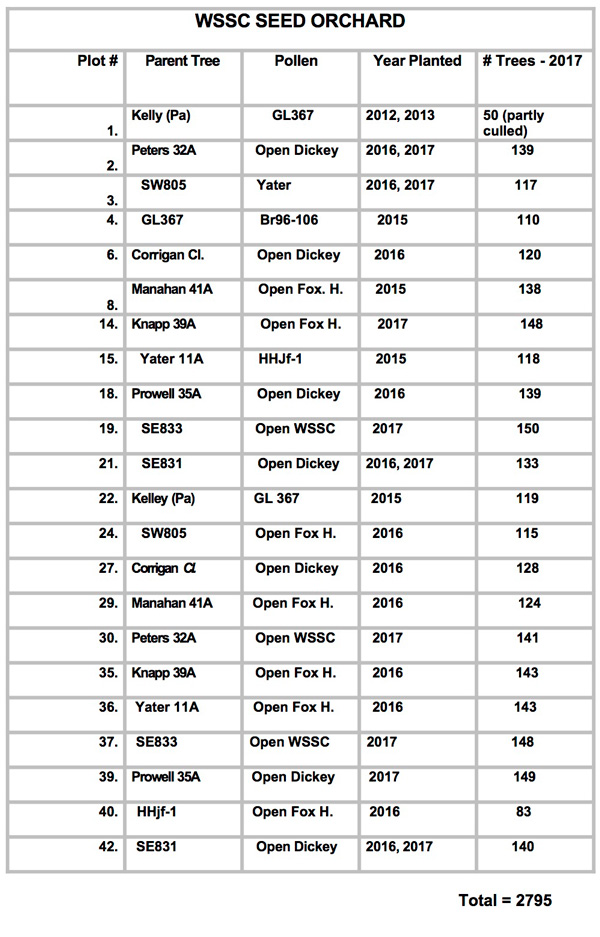 Location: