Research and Breeding
Here is information and some links to the types of research and breeding activities that GA-TACF supports.
Mother Trees
Chapter members spend hours searching the mountains and hillsides of Georgia for American chestnut root sprouts that can be placed into our breeding program. One of the Chapter's first pure American chestnut trees was found on Springer Mountain by Thomas Fowler and placed in the breeding program during the Chapter's first breeding season. Since then many other trees have been located with the "Klaus" tree near Warm Springs bringing attention world wide as the most southern tree in the piedmont area.
Without the help of volunteers identifying new trees, our breeding program would come to a halt. Each "mother tree" can only be used to cross with one type of resistant pollen from TACF's Meadowview Research Farm to produce about 100 backcross trees. This is usually accomplished within 2 years. The more trees we find, the more diverse the gene pool will become.
Orchards
Once nuts are harvested from the resulting backcrosses a suitable orchard must be located to plant them. Berry College was the first to offer a site that would house over 200 trees. The University of Georgia's Mountain Research and Education Center in Blairsville became our second backcross orchard. Since then we have received many offers for orchard sites that are now in the testing stage. We test for soil suitability, predator protection and overall tree care to determine the best locations for advanced backcross trees. If you are interested in hosting a backcross or demonstration orchard, please contact us at gachapter@acf.org.
Phytophthora Root Rot
Ambrosia Beetles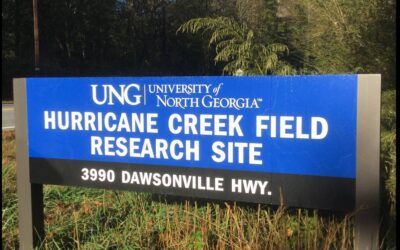 Calling all Georgia American Chestnut enthusiasts! The Georgia Chapter of The American Chestnut Foundation (GA-TACF) will hold its annual state meeting on May 13th, 2023, in Dahlonega. The meeting will be held at the University of North Georgia Health and Natural...
read more